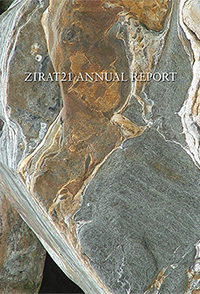 Covering the Zr Related Results Published During 2015-2016
(ZIRAT21/IZNA16)
The overall objective of the ZIRAT Programme is to enable the
nuclear utilities and laboratories to:
Gain increased understanding of material behaviour related to
successful core options for the back end of the fuel cycle.
The objective is met through review and evaluation of the most recent data on zirconium alloys, identification of the most important new information, and discussion of its significance in relation to fuel performance now and in the future. Included in the review are topics on materials research and development, fabrication, component design and in-reactor performance.
The evaluations are based on the large amount of non-proprietary data presented at technical meetings, published in the literature and provided through discussions with zirconium materials manufacturers.
The open literature information will be collected throughout the year and the data most important to the utilities and laboratories is selected for the Annual Report. The large collective experience gained by the reviewers in past and current projects is an important factor in making the evaluation, hence ensuring that the presented compiled information is put in perspective, and that the most important information is emphasized. The data will be useful to
utilities and laboratories to assist them in evaluating:
New and potential fuel performance problems and performance limits
The effect of new data on current fuel design bases
Qualifications desirable for new design features
The effect of modified or new fabrication processes on properties
Potential use of new Quality Control (QC) methods
QC requirements for new materials features
Qualification needs for new alloys
Lessons learned from fuel performance regarding design bases, fabrication process control, QC and reactor operation