Cooperation between A.N.T. International and NuSTAR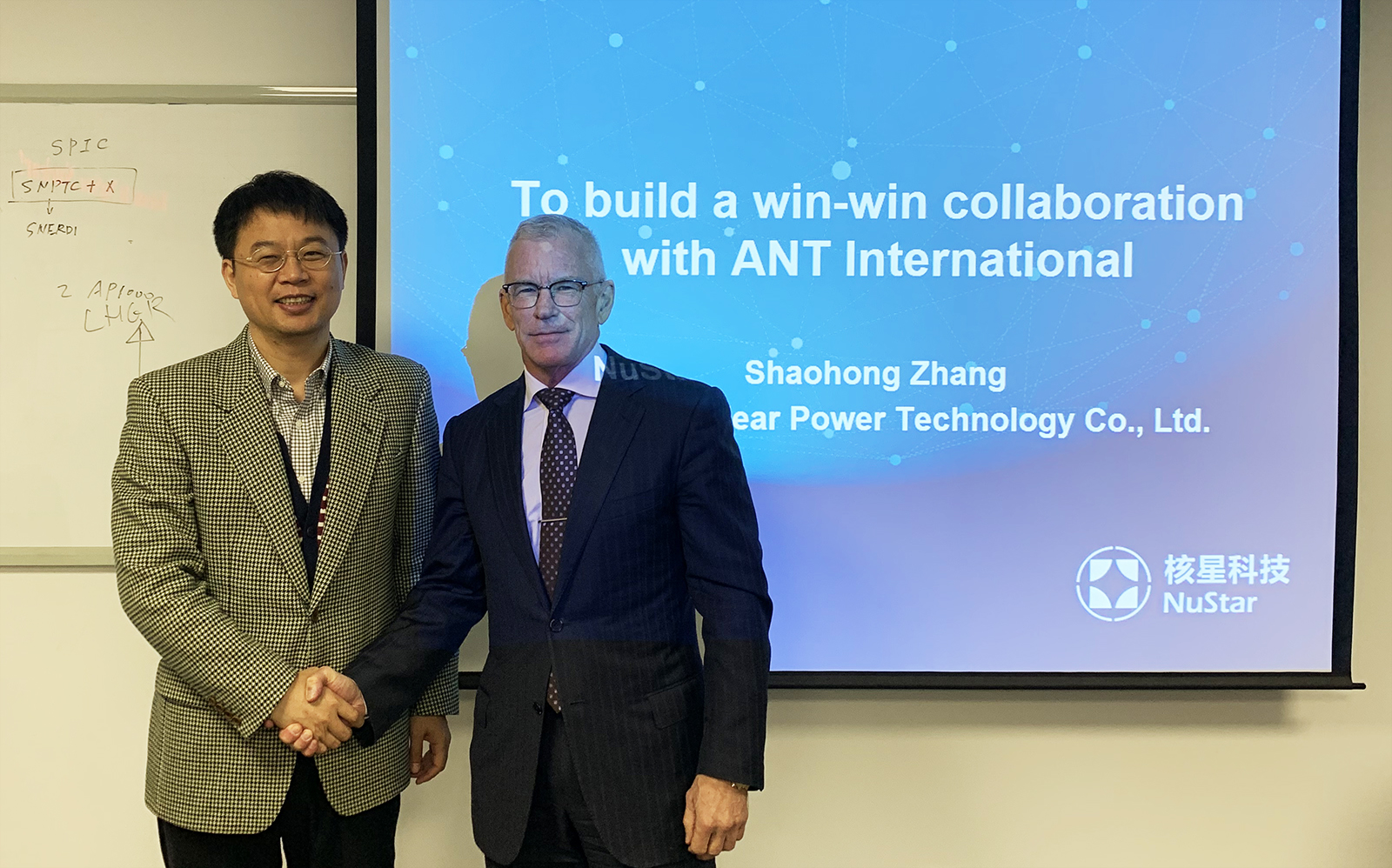 Shanghai NuStar Nuclear Power Technology Co., Ltd. (NuStar) was founded in 2011 by former Shanghai Jiaotong University professors and graduate students. It is the first and currently the only private company in mainland China that focuses on commercial PWR core technology development and service provision.
NuStar holds a strong expertise in reactor physics, not just theories and numerical methods, but also their practical applications. Since its foundation, NuStar has made a unique contribution to the safe and efficient development of nuclear power in China.
NuStar has independently developed its own PWR core analysis code system.
It is NuStar's ORIENT system. So far, ORIENT has been extensively validated against measurement data from over 100 reactor cycles covering the major types of operating PWR units in China. It is currently adopted by various utilities and also nuclear safety authority in China as an important fuel vendor-independent reactor core analysis tool for reactor core design review and reactor operation support.
NuStar has developed its own technology for PWR fast control rod worth measurement.
The basic idea of the technology is similar to Westinghouse's Dynamic Rod Worth Measurement (DRWM) technology, but the implementation is quite different. In addition to independently developing a full set of software to implement the technology, NuStar has also developed its own reactivity meter that fulfils the needs of this technology. Since the first approval in June 2015 by China's nuclear safety authority, NuStar's technology has so far been successfully applied at 11 operating units in China for about 30 times.
NuStar has developed its own PWR single-point ex-core detector calibration technology.
The single-point ex-core detector calibration method has been extensively utilised in US and Japan etc. for more than 20 years, but it has never been utilised in China before. NuStar has developed its own single-point calibration method and had it licensed in March 2018. Currently, 6 operating units in China are using this technology.
Besides being a unique software product/technology provider, NuStar is a leading third-party technical services provider in mainland China. Currently, it is undertaking various tasks coming from utilities, research and design institutes and regulatory authority for independent reactor core design review, third-party verification and validation and monographic study. Based on its experiences in education and technology development, NuStar is also a qualified high-level training service provider and regularly provides such services to different utilities.
While being rooted in mainland China, the NuStar team is open to collaboration with partners and clients from other countries. They also hope that as the company further grows up and China's nuclear power industry goes global, they would have the chance of serving overseas customers in the near future.