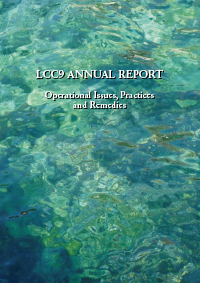 LCC9 AR Operational Issues, Practice and Remedies
Operational Issues, Practices and Remedies are important issues for plant personnel and designers. This report combines the following subjects of limited extent but potentially important consequences:
Degradation of the primary coolant barrier together with mechanical remedies.
The potential benefits of Enriched Boric Acid (EBA).
Primary coolant (Co-58, colloids) inventory.
Degradation of concrete structures in NPPs.
Colloids, Zeta Potential and Activity Transport.
Electrochemical Corrosion Potential (ECP) measurements.
Key points, "lessons learned" and "best practices" of several recent conferences.