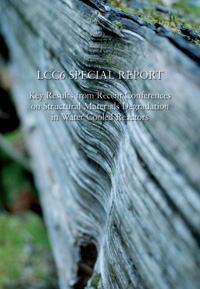 Key Results From Recent Conferences on Structural Materials Degradation in Water Cooled Reactors
This report reviews the key papers published in the following conferences:
The 14th International Conference on "Environmental Degradation of Materials in Nuclear Power Systems", Virginia Beach, USA, August 24–28, 2009.
The Fontevraud 7 Conference "Contribution of Materials Investigations to Improve the Safety and Performance of LWRs", Avignon, France, September 26–30, 2010.
Jubilee day seminar on "Stress Corrosion Cracking of Nickel Base Alloys at CEA – Coriou Effect", Saclay, France, January 26, 2010.