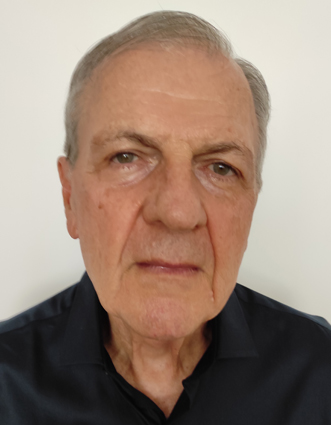 Mr. Milton Norberto Rubenich
Mr. Milton Norberto Rubenich has a MSc degree in Nuclear Engineering (1976) and BSc in Chemistry (1972). In 1975 he joined Eletronuclear, the Brazilian company responsible for design, commissioning and operation of NPPs in Brazil.
He did On-the-job training at KWU/SIEMENS  covering different areas of chemistry and process chemistry,  four years and two months and participated in all phases of the project Angra 2, including:
Conceptual and detailed design,
Commissioning and trial operation of Angra2 and support to the operation of the plant.
Milton Rubenich has extensive experience in:
The design (conceptual and detailed) of water treatment systems for NPPs, chemistry of the different circuits, commissioning and trial operation, including operation of demineralized plants,
Outage activities, especially SGs tube sheet lancing and gamma scanning of internal surfaces of the primary circuit (source term determination) and,
Analysis of chemical and radiochemical and dose rate data of NPPs, including licensing issues relate to discharge of liquid wastes.
He has also extensive experience with procurement and follow up activities for water treatment plants and surface protection.
Milton Rubenich worked as a chemist at Eletronuclear, Brazil, from 1975 to 2015 and some of his career highlights covered:
Demineralized Water Supply – Angra  Site
Secured Closed Cooling Water Circuit and Conventional Cooled Water Circuits – Angra 2
Zinc injection in the primary circuit of Angra 2 and Angra 1
Forced oxidation of the primary circuit during refueling outages.
Use of B-10 enriched boric acid in the primary circuit.
Operational Concept of the Water-Steam Circuit, Angra 2.