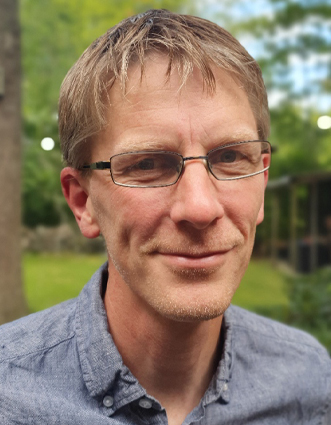 Dr. Mattias Viertel received his Ph.D. degree in Physics in 2006 at Paul Scherrer Institute (PSI) and ETH Zürich, Switzerland. After the PhD studies he developed mathematical models and code for commercial software's in the colorimetry field. In 2009 Mattias joined Studsvik Nuclear and supported various projects within the nuclear industry with both dose calculations, radiation shielding design and thermal hydraulic simulations. In 2017 to 2020 he was technical manager of Studsvik Consulting. Since 2020 Mattias is the owner of ALARA Engineering and continue to support the nuclear, medical and space industry.
Main areas of interest:
Particle transport and activation
Mattias has been the main responsible for the model development and calculation of the neutron induced inventory in several decommission projects. He is the key person for the induced inventory in Barsebäck 1 and 2, as well as for Oskarshamn 1 and 2.
Radiation shielding
Mattias was the key designer of the radiation shield of SKB's transport vessel m/s Sigrid
He made numerous shield designs for both nuclear and medical industry
Reactor water chemistry
He is engaged in projects investigating the impact of dissolved hydrogen and nitrogen on the reactor chemistry in LWR using the Studsvik code LwrChem
Mattias has three children and the whole family spend most of their free time out in the nature, in the mountains, the forest or on water.