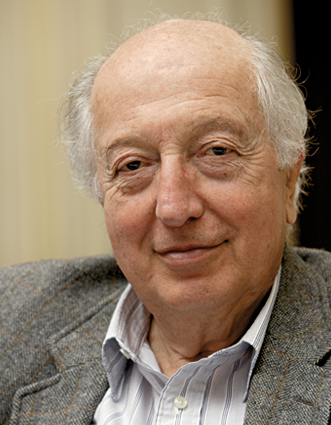 Mr. Al Strasser
Fuel Material
Mr. Alfred Strasser, a material scientist, has more than 60 years of experience in core technology, in the design, fabrication and irradiation of nuclear fuels for LWRS, FBRs and test reactors, for 18 years at NDA and United Nuclear, for 22 years at S.M. Stoller and currently as President of Aquarius Services Corp, Sleepy Hollow, New York.
HIS ACTIVITIES SINCE 1954 HAVE INCLUDED FOR CLIENTS WORLDWIDE:
Design, design reviews and performance evaluations of nuclear fuels and control assemblies
Fabrication and audits of fabrication of UO2 and MOX fuels
Irradiation testing of advanced fuels
Failure analyses of fuels, absorbers and other core and plant components
Structural material technology evaluations
Effects of water chemistry on fuel and core component performance
Management of R&D programs
Specifications and evaluation of commercial bids for fuel and other core components
STARTING OUT
My first association with ANT International was in 1999; my company, Aquarius Services Corp., was founded in 1995 in order to continue my consulting services after retiring as President of the S.M. Stoller Corp.
ZIRCONIUM ALLOY
One of the most sought after topics during my role as a consulting metallurgist and materials scientist was the technology of zirconium alloys and their critical relationship to fuel performance and for that reason was the basis for establishing, as one of my projects, the Annual Review of ZIRconium Alloy Technology, ZIRAT in 1996. In 1999 the ownership of the ZIRAT program was transferred to ANT International.
RUNNING INITIAL EVALUATIONS
Other activities since my "retirement", wearing the Aquarius hat, included running the initial evaluation of AOA in PWRs for EPRI, independent evaluation of fuel failures, evaluation of fracture toughness tests for zirconium alloy cladding, control assembly and high strength nickel, alloy performance and a variety of issues for the Swiss regulatory commission (ENSI) relative to the operation of BWRs and PWRs in Switzerland.
CLASSICAL MUSIC
My degrees are in Metallurgy from Purdue University (BS) and Stevens Institute of Technology (MS). My spare time is taken up by a wife, a grown son, skiing, mountain climbing, tennis and singing classical music.