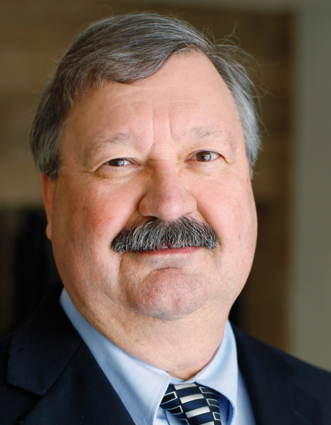 Mr. Dewey Rochester
Coolant Chemistry and Corrosion
Mr. Dewey Rochester retired from Duke Energy Carolinas LLC in June 2010 after working for thirty six years in the field of nuclear power plant chemistry. He began his career in May 1974 at Duke's Oconee Nuclear Station as a Junior Chemist. He was promoted to site Chemistry Manager in February 1978. In September 1984 he transferred to the corporate office to lead the process qualification program for the steam generator chemical cleaning at Oconee.
From 1989 until 2003 he worked on a variety of projects dealing with primary and secondary water chemistry, and steam generator corrosion issues as well as performing assessments of plant chemistry performance. In February 2003 he was promoted to Duke Energy's Corporate Nuclear Chemistry Manager, where he led the group responsible for the development of the site chemistry programs at Duke's three nuclear sites. During his career he has worked in all phases of nuclear power plant chemistry including makeup water production, primary and secondary chemistry, radwaste processing and steam generator chemical cleaning and corrosion.
He has authored and co-authored several papers on steam generator chemical cleaning, radwaste processing, steam generator corrosion issues, and the use of dispersants to mitigate steam generator deposition.  He also made numerous presentations at various conferences and seminars.
Some of his interests include:
Chemical cleaning processes and corrosion monitoring
Core design impact on corrosion product releases
The use of dispersants for steam generator deposition mitigation
Post accident sampling systems
Steam generator corrosion issues
Primary and secondary water chemistry guidelines
Zinc addition to mitigate plant dose rates
He served twice as Chairman of the Babcock & Wilcox Steam Generators Owner's Group, Chairman of the EPRI Chemistry Subcommittee and a member EPRI Steam Generator Owner's Group Technical Support Subcommittee and Integration Committee.
How did you get started as a chemist?
I graduated from Clemson University in 1973 with a B.S. Chemistry. During graduate school I saw an opportunity to enter the commercial nuclear power industry as a chemist with Duke Energy's (nee Power) Oconee Nuclear Station. I was hired and the rest, as they say, is history.
Your career history?
I started to work in May 1974 at Duke Energy's Oconee Nuclear Station, a three unit site in northwestern South Carolina about ten miles from my birthplace and college. Unit One had received their commercial license only a few months before and Unit Two was not far behind. Unit Three was still under construction but there was tremendous pressure to complete construction and obtain the commercial license before the end of the year.
After only two months, I found myself in charge of the preoperational testing of all the chemistry systems, including sampling, chemical addition, condensate polishers, closed cooling water systems and primary demineralizers. I was overwhelmed! With good technical support and a lot of patience from my coworkers, we survived the testing and the startup of Unit Three. No doubt going through preoperational testing for the startup of a unit was probably the best thing that could have happened to me even though it meant long hours, weekend work and no holidays.
In 1978 at a very young age I was promoted to the site Chemistry Manager. I remained in this position until 1984 when I had the opportunity to transfer to the Duke Corporate office in Charlotte, North Carolina. As a Senior Scientist, I was involved in many different projects over the next several years. I was in charge of qualifying the chemical cleaning process and corrosion monitoring equipment to perform the first full bundle steam generator chemical cleaning in the U.S. at Oconee Units 1 and 2. Later, I led teams to investigate the SG corrosion problems at Oconee and Catawba. I also represented Duke on various EPRI and industry committees.
In early 2003, I was promoted to Corporate Chemistry Manager, in charge of all the chemistry programs at the Duke nuclear sites. I remained in this position until I retired in June 2010.
How did you get introduced to ANT International and the LCC Programme?
While I was with Duke Energy, Chris Wood, an ANT International consultant and a longtime friend who worked at EPRI, sent me some information on ANT International. I already knew several of the consultants, such as Dr. Suat Odar and through him, Dr. Rolf Reiss, during my SG chemical cleaning projects. I met Dr. Francis Nordmann during my industry participation with EPRI. I also met Dr. Peter Scott while investigating SG corrosion issues.
While I was still working with Duke, Francis invited me to make a presentation at the Clearwater and Dubrovnik LCC6 Seminars. After attending the seminars, it seemed that continued participation in ANT International was a win-win.
How has the field of water chemistry issues changed during your career?
When I started working at Oconee Nuclear Station in 1974, plant chemistry operated with minimal guidance from Babcock & Wilcox, the NSSS vendor. There were limits for key contaminants, but other than for the primary system, no time limits existed to inform plant operations. EPRI was only a couple of years old and provided no direct operational support to the nuclear plants. The chemists had to make judgment calls on how long a secondary parameter could be out of specification and how high it was allowed to get before an immediate shutdown was warranted to prevent steam generator damage. The chemists were focused on maintaining the integrity of plant assets in the long term which was a difficult proposition when the power was needed. There was very little industry operating experience and guidance to assist us.
Now, there is a wealth of operating experience, almost too much to keep up with, and industry guidance to assist the plant chemist in controlling water chemistry.
What do you foresee for the future in the nuclear industry and how does the LCC Programme fit in?
After the recent incident in Japan, several countries are rethinking their commitment to nuclear power. As nuclear professionals, what should we do? I believe that our response to this incident and to the future of nuclear power is to ensure that existing plants are safe, reliable, well maintained and cost effective. The ANT International LCC Programme is in position to provide training, best practices, and knowledge transfer to plant chemists to preserve assets and promote quality operations and reliability.
How do you spend your leisure time?
I enjoy playing golf with my retired friends once or twice a week and fortunately in the southern U.S. we can generally play year round. My Canadian wife and I enjoy traveling. We usually take a SCUBA diving trip once a year to the Caribbean, one or two trips to Europe and visits to see relatives and friends in Canada. I enjoy reading especially nonfiction and history. Our Lhasa Apso, Bailey, takes up the rest of our spare time with frequent walks and play time.